Biography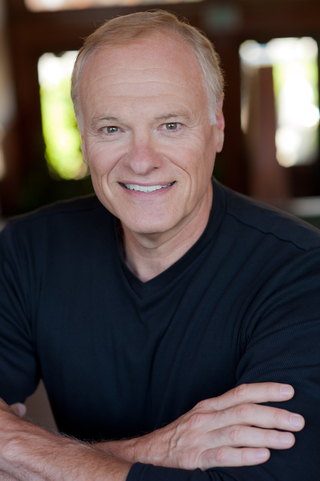 TACOMA NEWS TRIBUNE FEATURE ON "GUERNICA"

"Debut Novel by Sportswriter Came to Life on the Sidelines"

By Debbie Cafazzo

Every writer's muse is different. Some find it difficult to summon words from the keyboard without a cup of coffee at the elbow. Others require a cone of silence. Still others like to fill their head with tunes blasting from an iPod.

But Dave Boling, a sports columnist, does some of his best work surrounded by the chaos of competition – bands blaring, fans cheering, athletes shouting across the locker room.

"It's a matter of discipline and focus," says the 56-year-old Boling, who has been with The News Tribune for a dozen years. Working as a sportswriter up against tight deadlines, he says, gives him the ability to "wall out distractions."

That ability explains – at least in part – how he was able to construct his first novel while on the road following the Seahawks, the Sonics and the Mariners.

He wrote portions of "Guernica" – a 361-page work of historical fiction set to debut Tuesday – in airports during layovers, on long flights and in hotel rooms. Instead of heading for the bar after a game to conduct a post-mortem with other sportswriters, Boling slipped back to his room and entered a world of family, fidelity, romance and survival set during the Spanish Civil War of the 1930s.

BASQUE CULTURE EXPLORED

"Guernica" tells the story of an extended family of Basques, a proud minority group with its own language and strong democratic traditions. The Basques have occupied the coastal areas and mountains of north-central Spain and southwestern France for centuries.

Why did Boling choose to write about the little-known Basques?
"Fresh out of college, I married a lovely Basque girl whose grandparents had come from Biscaya (in Spain) to herd sheep in the mountains of the American West," Boling says.
His in-laws introduced him to the pleasures of spicy Basque food and red wine, and tried to teach him their folk dances. They also taught him about their strong familial allegiances and their long history of oppression.

Boling's fictional family is anchored by patriarch Justo Ansotegui (pronounced WHO-stow an-SOT-a-ghee). Ansotegui is the strongest man in Guernica, with a beautiful daughter, Miren, who is beloved by the entire village, as well as by the newcomer who marries her, Miguel Navarro.

But the family's strength – both physical and spiritual – is severely tested when their town is bombed by the Nazis.
The bombing of Guernica, which took place on April 26, 1937, was a sort of dress rehearsal for German air power on the eve of World War II. The Germans were in Spain supporting the Fascist army, led by Francisco Franco, who ultimately won control of the country and ruled as its dictator until the 1970s.

The bombing shocked the world and inspired Pablo Picasso, a native of Spain living in Paris, to create one of his best known paintings. Picasso's disturbing black-and-white mural, "Guernica," is a powerful icon, offering a stark statement on the horrors of war.

Boling believes more people are familiar with the Picasso painting of Guernica than with the historical tragedy that inspired it. He weaves the fictional story of the Ansotegui family with the story of Picasso's painting.

Boling, along with many historians, sees the bombing of Guernica as an act of terrorism. He wants readers to make a connection between that long-ago atrocity and the modern world.

In "Guernica," the Ansotegui family experiences great joy and heartbreaking sorrow. But by the story's end, Boling hopes he has offered something more than raw emotion.

"Readers finish with a sense of hope," the author says. "I hope they can apply it to what we're dealing with on a daily basis."

A PASSION FOR WRITING

Olympia author Jim Lynch has known Boling for years. Both once wrote for the Spokesman-Review newspaper in Spokane. But "until he told me about his idea for a novel, I don't think we had one conversation that didn't involve the Seahawks," Lynch says.
Journalists often harbor dreams of putting their writing talent to work on a novel. But, says Lynch, "I've never heard one sound so passionate about wanting to tell one particular story."

Lynch read Boling's original draft of "Guernica," expecting to see the usual rookie mistakes. But instead, what impressed him was "how fully imagined the story already was and how vivid and powerful its climax felt."

Lynch offered a few suggestions on pacing and character development, then put Boling in touch with his agent. Weeks later, publishing rights were snatched up. "Guernica" will be published in the United States by Bloomsbury and in Britain by Picador.

"We obviously publish quite a number of first novels," says Charlotte Greig of Picador. "But this one certainly jumped out at me as something very, very special. The humor, emotion, the epic scale of it, the period of history it covers and the delicacy with which Dave writes about such traumatic times – all make it stand out above the crowd."

The book also has publishers in Spain, Germany and elsewhere. Boling has been selected as a Barnes & Noble "great new writer," whose book will be displayed in a place of prominence in the chain's stores.

"Guernica" has already earned a favorable review from Kirkus. It also has been mentioned in the Los Angeles Times book blog. Boling's publishers have him scheduled for book tours in the U.S. and Europe.

"Things rarely happen this fast in the publishing business," says Lynch, whose first novel, "The Highest Tide," was published in 2005. "Even the most successful authors usually endure years and years of revision and rejection."

But Lynch says Boling's secret was coming up with a story that
he was driven to write.

"It's always surprising and exciting when you come across a first novel that is this accomplished," says Kimberly Witherspoon, Boling's agent.

What makes "Guernica" a standout, she says, is Boling's ability to "find a perfect balance between human stories and authentic detail. You are drawn into these characters' lives and what you learn about Guernica is effortless."

Boling is humbled by his seemingly instant success. Three years ago, he started writing the novel as a challenge to himself – just to see if he could do it.

"In less than a year, I went from having a finished manuscript in my lap to finding an agent, to getting outrageous international deals, to having it published and in stores," he says.

Boling has some ideas for more novels. But he says literary and financial success won't lure him away from sports writing. He loves switching between newspapers and novels.
"I love the change of pace," he says. "It's like crop rotation. You get to write differently."